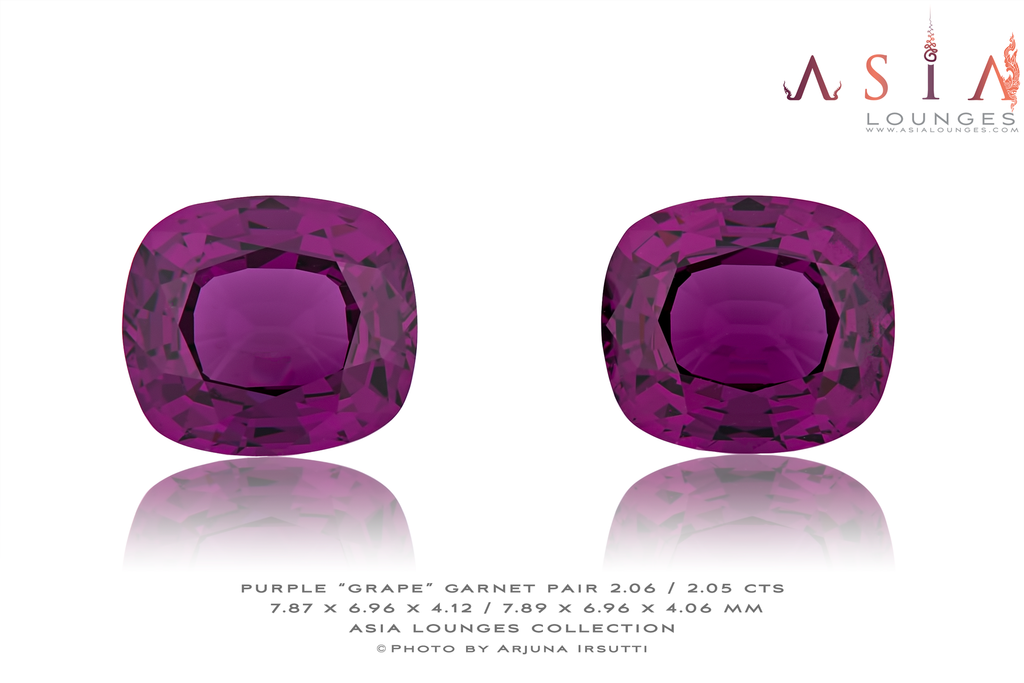 Mozambique, Purple "Grape" Garnet Pair 2.06 / 2.05 cts
Hey Loungers, 
You have often seen you talk about the now famous Purple Grape Garnet. Here is a rare pair of the prized garnet variety. These gems feature the perfect color to match the Fall and Winter mood, colorful and sweet.
More information about this Garnet Pair:
Measurements: 7.87 x 6.96 x 4.12 / 7.89 x 6.96 x 4.06 mm
Treatment: Natural
Origin: Mozambique
Color: Purple "Grape"
Crystal: Transparent
Cut: Cushion
Weight: 2.06 / 2.05 carats
Gem Lab Report: AIGS Bangkok gemological report will be issued upon purchase, if requested
---
---
More from this collection