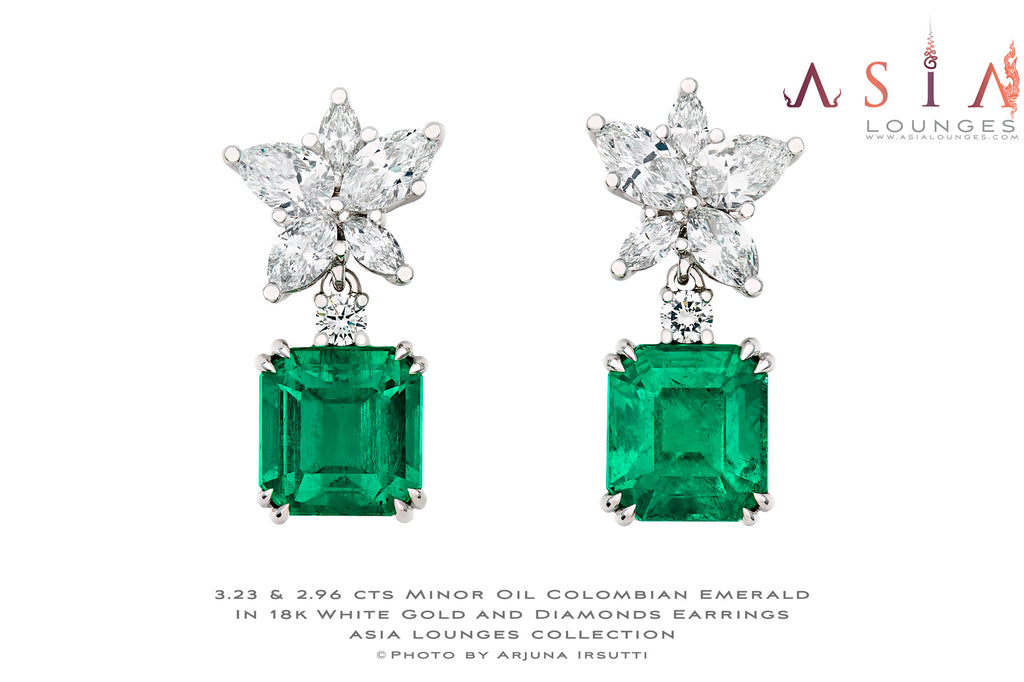 3.23 and 2.96 cts Minor Oil Colombian Emeralds in 18k White Gold and Diamonds
Hey Loungers, 
What do you think of this lovely pair of Colombian emeralds earrings?
This pair of earrings have been made for one of our Bangkok based customer. The story behind it is an amusing one. 
We were originally mandated about 2 years ago to find the gems and, upon a six months or so search for the perfect gems, we eventually satisfied the request. 
The gems were kept by the client for over a year in stand by in their safe and, 4 months ago, we were asked to come up with a unique design.
As per usual, the end result was a success.
If you too wish to learn more about how to get your very own piece of bespoke AsiaLounges jewellery contact us now 
See you in the Lounges,
---
---
More from this collection