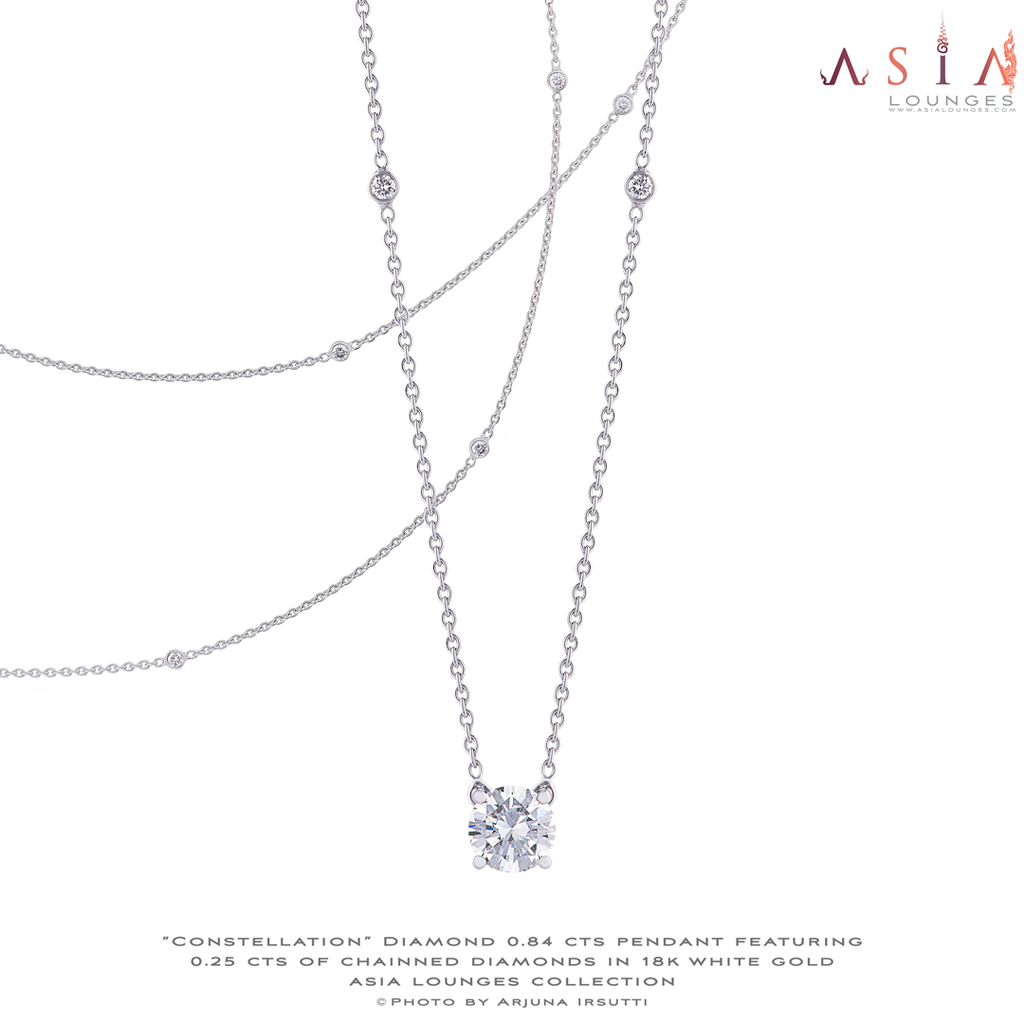 Constellation Diamond Necklace in 18k white gold
Hey Loungers, 
I have always dreamed of navigating the stars and today, with the Constellation collection, we all have the opportunity to sail around the starry night sky with this necklace. 
Originally created as a family heirloom modification, the design of this necklace took shape as we were stargazing by the beach in Madagascar. 
As the stars started to dance in our eyes the design of this diamonds and 18k white gold piece of delicate jewellery came to life. 
We would be happy to recreate this piece for you in diamonds or with coloured gems should you so desire. Just contact us at: simon@asialounges.com or by chatting with us from the bottom right corner of our website.
See you soon in the Lounges,
---
---
More from this collection