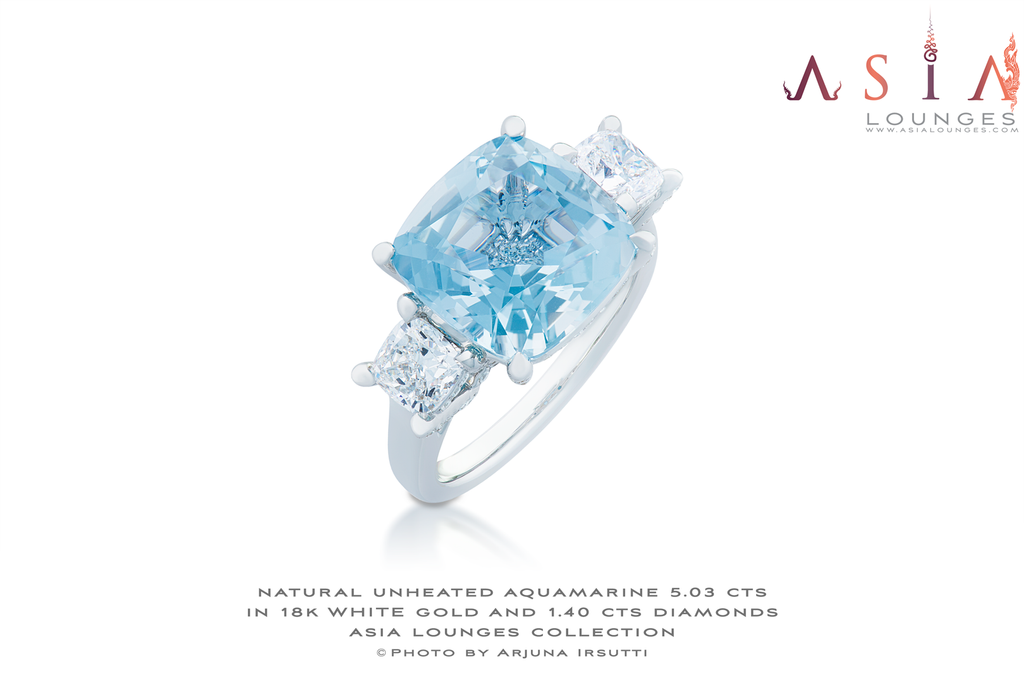 Stunning Aquamarine 5.03 cts and Diamonds 1.40 cts in 18k White Gold Engagement Ring
Hey Loungers, 
It is always a pleasure to work on your next piece of bespoke AsiaLounges jewellery but somehow, it always feels that much more special when it is such a special piece as an engagement ring can be.
The story of this ring is a cute and amusing one. Our customer originally wanted to purchase the traditional diamond solitaire ring and, after looking around for months she could not find anything that really suited her taste until... She contacted us. More curious than decided, she questioned us, at first, on diamonds and what we could do for her. 
Soon, we proposed her to consider the possibility of using coloured gemstones rather than a diamond alone. The idea took time to settle, only to eventually impose itself as the real solution to her engagement ring issue. 
Few months later, as we delivered the ring ton her, her smile, along with the smile of her husband to be, made sure to congratulate us for a job well done!
If you too wish to have a piece of bespoke AsiaLounges jewellery contact us at simon@asialounges.com or chat with us directly from the bottom right corner of your computer screen. 
See you in the Lounges,
---
---
More from this collection