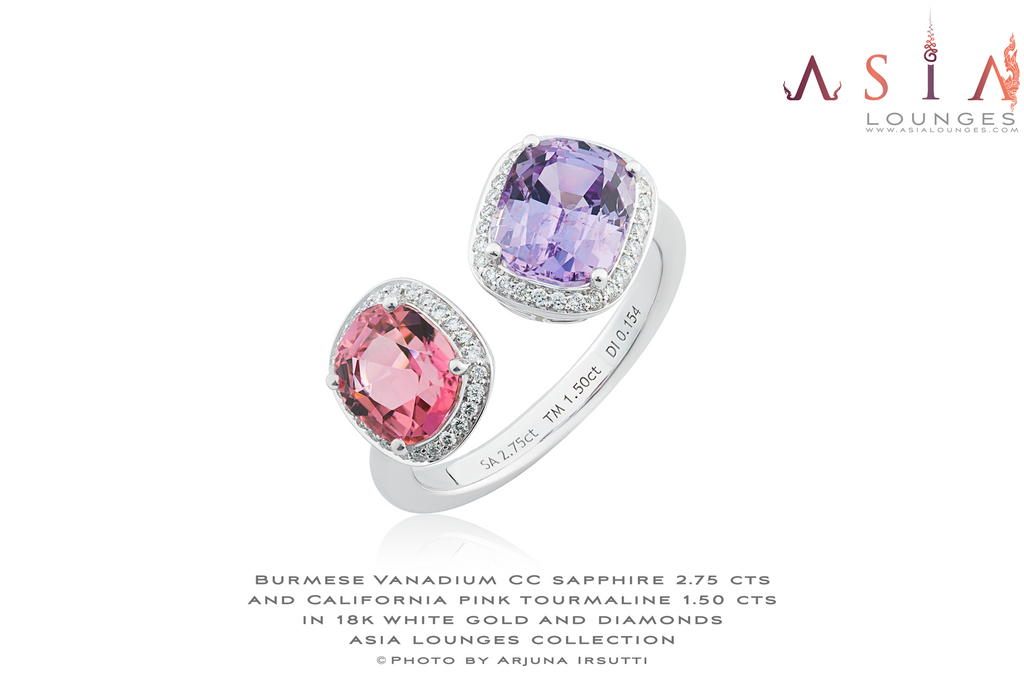 Twin Headed 18k White gold ring featuring Burmese CC Vanadium Sapphire and Californian Pink Tourmaline
Hey Loungers, 
Here is a rarity in all senses of the terms, this Twin Headed ring would be enough to make heads turn on its own but when you start discussing the gems then you see eyes going really wide!
This 18k white gold ring features a rare clean 2.75 carats untreated vanadium color change Burmese sapphire and an equally surprising 1.5 carats California pink tourmaline coming straight from the Pala Mine!
Check that beauty in any light and it'll keep on surprising you. Whether it is the lovely lavender colour that you see in the picture, the lagoon bluish green colour that the shadow brings out, my favourite, or a legion other shades depending on the light...
It never fails to astonish that much I guarantee!
If you like this design or want a piece of bespoke jewellery made contact us now by mail at Simon@asialounges.com
See you in the Lounges
---
---
More from this collection