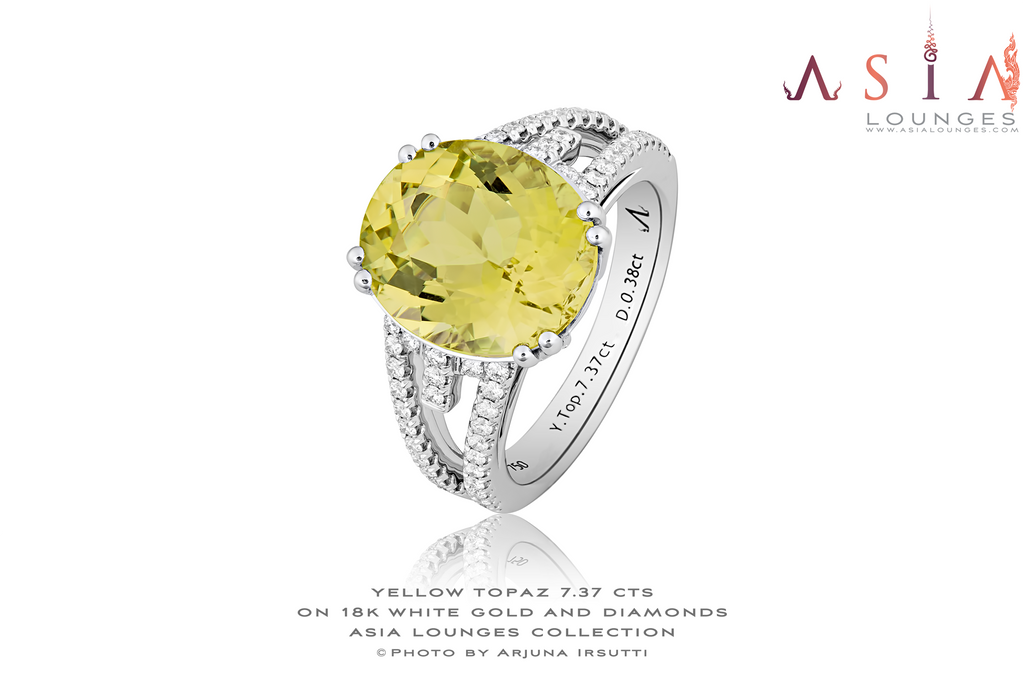 Natural Flawless Yellow Topaz in 18k White Gold and Diamonds
Hey Loungers, 
Did you know that legend has it that Topaz have the power to reveal treachery and to light one's path... This ring has been designed with this very idea in mind. 
A light design, bringing as much light into the stone as possible in order to have the gem reveal its true power, its true glow!
May this sweet gemstone serve both its protective and guiding purpose for its new owner.
See you in the Lounges,
---
---
More from this collection