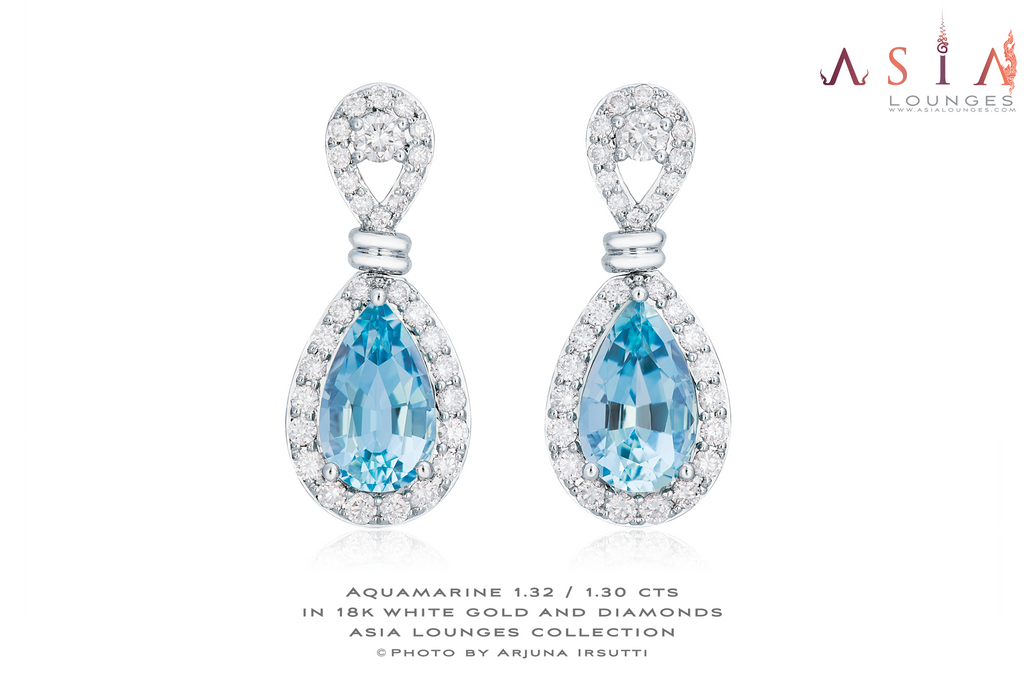 Classic Aquamarine 1.32 / 1.30 cts in 18k White Gold and Diamonds Earrings
Hey Loungers, 
As you may know by now, we at AsiaLounges always aim to please and once again, we have been working on this pair of earrings according to our customer's requirements. 
The lady that ordered these, a long time friend of ours from Barcelona, requested an upgrade from her everyday fashion jewellery pieces. 
We took it from there and started to look for this lovely pair of aquamarines from Madagascar and retook the design in order to set them in 18k white gold and diamonds!
The result is as usual, a success! 
If you too wish to get your hands on a pair of bespoke AsiaLounges jewellery, contact us now by mail at Simon@asialounges.com and let us know what you'd like us to do for you. 
If you are not sure of the design and only have vague ideas, talk to us, we'll design something for you as we've done countless times now and we'll make your, soon to be, favourite piece of jewellery!
Be it everyday jewellery or gala we will endeavour to deliver the best of the best at reasonable price!
So, see you soon in the Lounges?
---
---
More from this collection