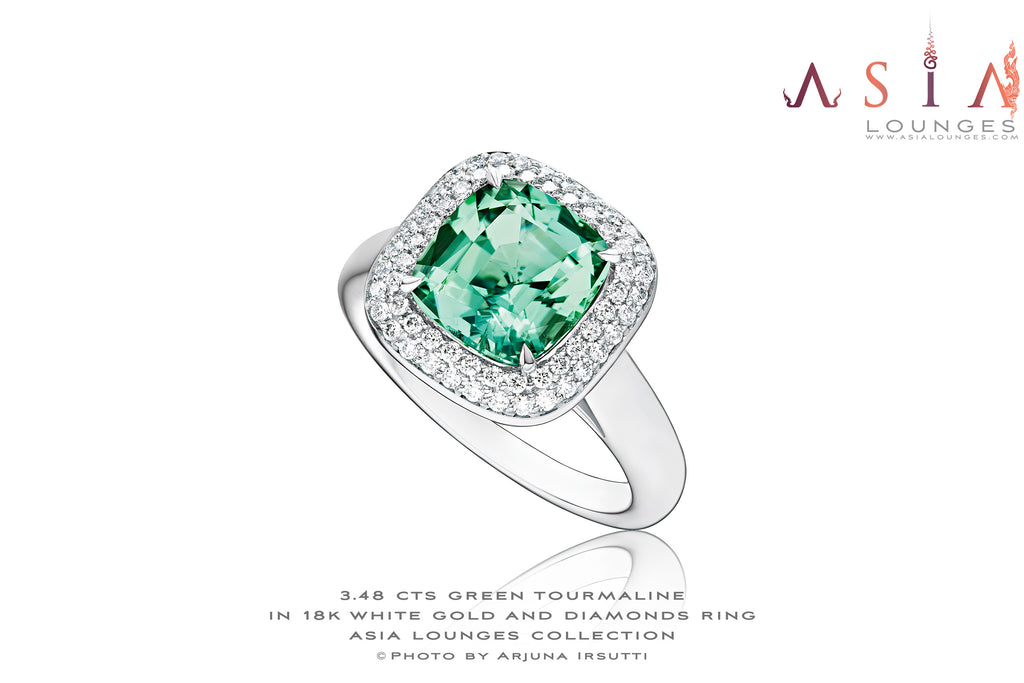 Green Princess MK2 Tourmaline in 18k White Gold and Diamonds Ring
Hey Loungers, 
It's always a pleasure to work on any and all of your pieces and, it somehow take a special meaning for us when we have the possibility of working on the dream pieces of long time family friends! 
It so happen to be the case with this particular ring. We were commissioned to work on this piece by someone that saw our founder grow up in Spain!
The smile she displayed when we opened the box for her was priceless!
Looking forward to seeing the smile you'll make when you open the box of your next piece of AsiaLounges jewelry!
See you in the Lounges
---
---
More from this collection