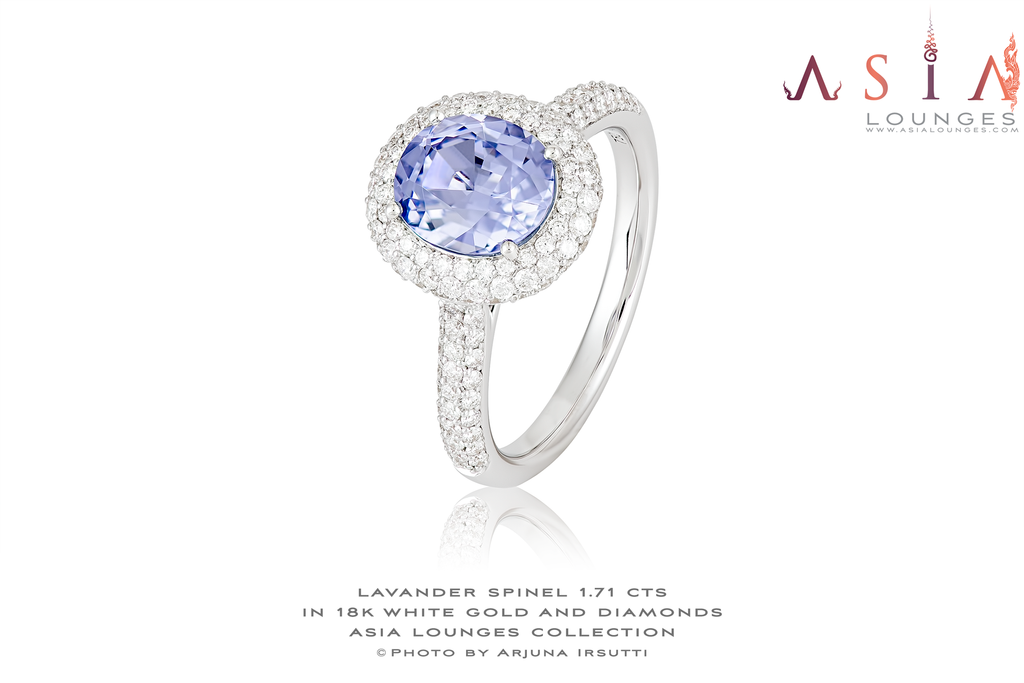 Lovely Vietnamese Lavender Spinel in 18k White Gold and Diamond Ring
Hey Loungers, 
Summer is upon us and the south of France is filled with its typical lavender fragrances! 
Our client this time wanted something fresh that would remind her of her birthplace. We therefore decided for this simple and elegant 18k white gold and diamond mounting reminiscing of the bright sun and refreshing breeze coming from the sea. 
The gem itself was to act as a catalyst for a more floral memory, the sweet and powerful smell of lavender. Nothing was quite as fit as a lavender spinel for the role. 
The end result is here and we have yet another happy client dream delivered!
Fancy getting yours? Contact us now and, in the meantime, take a look at our Spinel Lounge here!
See you in the Lounges
---
---
More from this collection