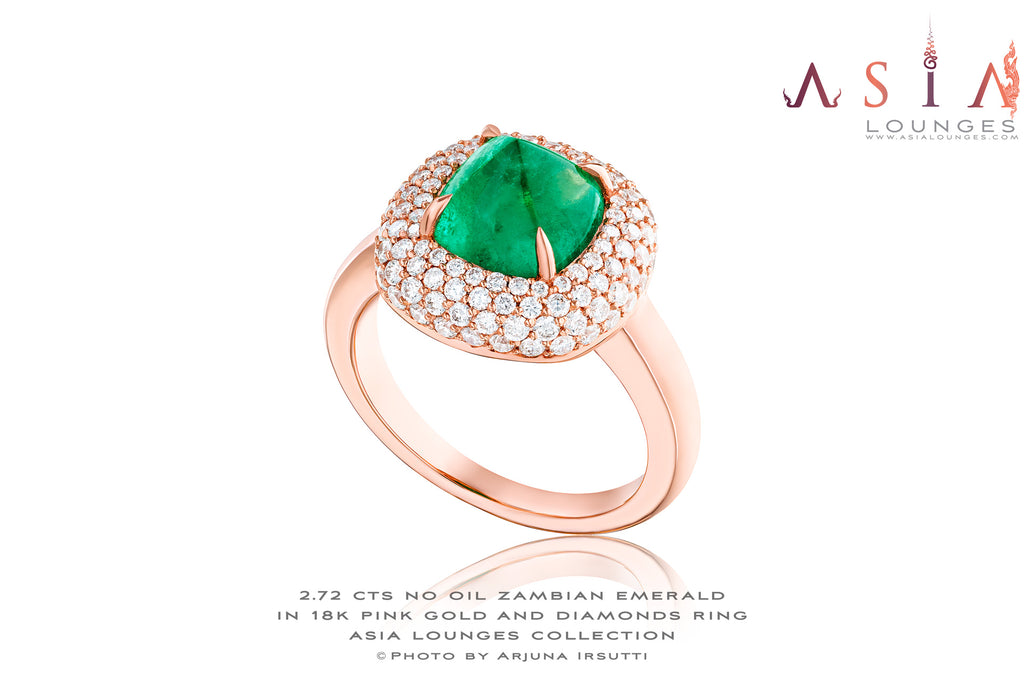 Delicious 2.72 cts Sugarloaf Emerald in 18k Pink Gold and Diamonds Ring
Hey Loungers, 
As some of you may know, we have long been debating on having both emeralds and or sugar-loaves in the collection until now. But then, one day, we stumbled upon a series of lovely, candy green, emerald sugar-loaves and we couldn't do anything but secure them for you guys!
With that said, few weeks later, while in Barcelona, Spain, one of our customers saw them and, much like we did when we secured them, fell in love with these and decided to secure one for herself. 
She trusted us for the design of the ring and, while she originally wanted something very quiet and discreet, was very happy to see the end result albeit being anything but quiet...
Interested in getting your hands on one such ring or a pair of emerald sugar-loaves earrings? Let us know here or through one of our social contacts!
See you in the Lounges,
---
---
More from this collection