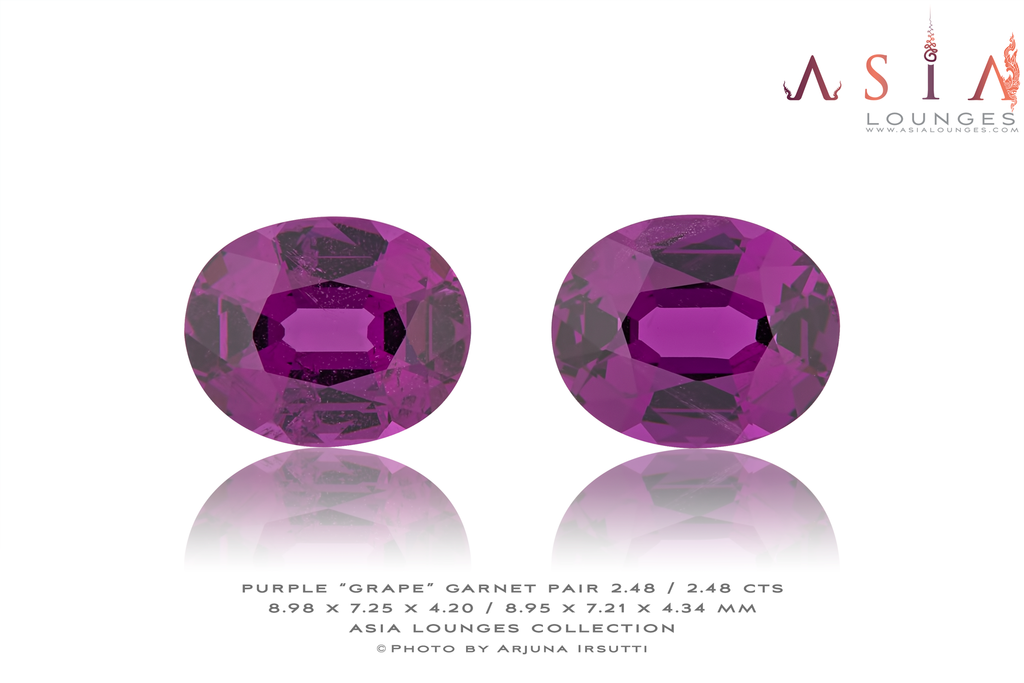 Mozambique Purple "Grape" Garnet Pair 2.48 / 2.48 cts
Hey Loungers, 
As a wise gem cutter once told me "Last I checked, women are still born with two ears. Go for pairs my friend!" and so, here I am, following his advice with this stunning, open color and sweet pair of Purple Grape garnets!
Will you be the lucky one to wear them? 
More information about this "Grape" Garnet Pair:
Measurements: 8.98 x 7.25 x 4.20 // 8.95 x 7.21 x 4.34 mm
Treatment: None
Origin: Mozambique
Color: Vivid "Grape" Purple
Crystal: Transparent
Cut: Oval
Weight: 2.48 / 2.48 carats
Gem Lab Report: N/A
Photography by: Arjuna Irsutti
---
---
More from this collection