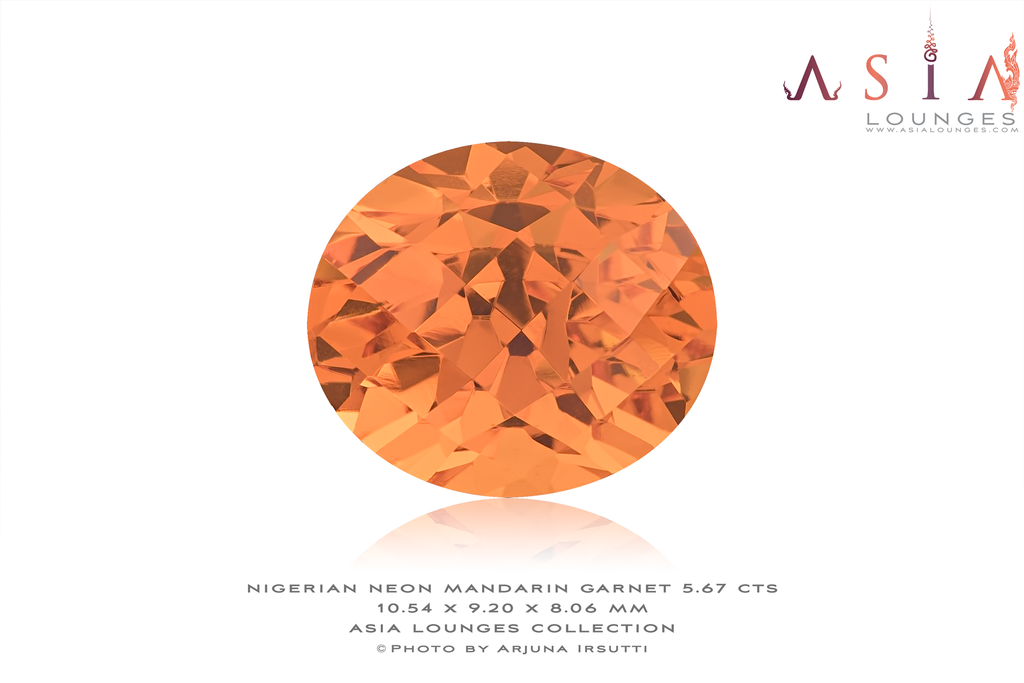 Nigerian "Fanta" Mandarin Garnet 5.67 cts
Hey Loungers, 
What do you think of this flawless checkerboard cut mandarin garnet? While the photo doesn't really do it justice, we figured that a nice video would help you appreciate the sweetness of the color of this gem!
Let us know what you think of this rare orange little lady.
More information about this Mandarin Garnet:
Measurements: 10.54 x 9.20 x 8.06 mm
Treatment: None
Origin: Nigeria 
Color: Mandarin Orange / Fanta color
Crystal: Transparent
Cut: Oval checkerboard
Weight: 5.67 carats
Gem Lab Report: N/A
Photography by: Arjuna Irsutti
---
---
More from this collection