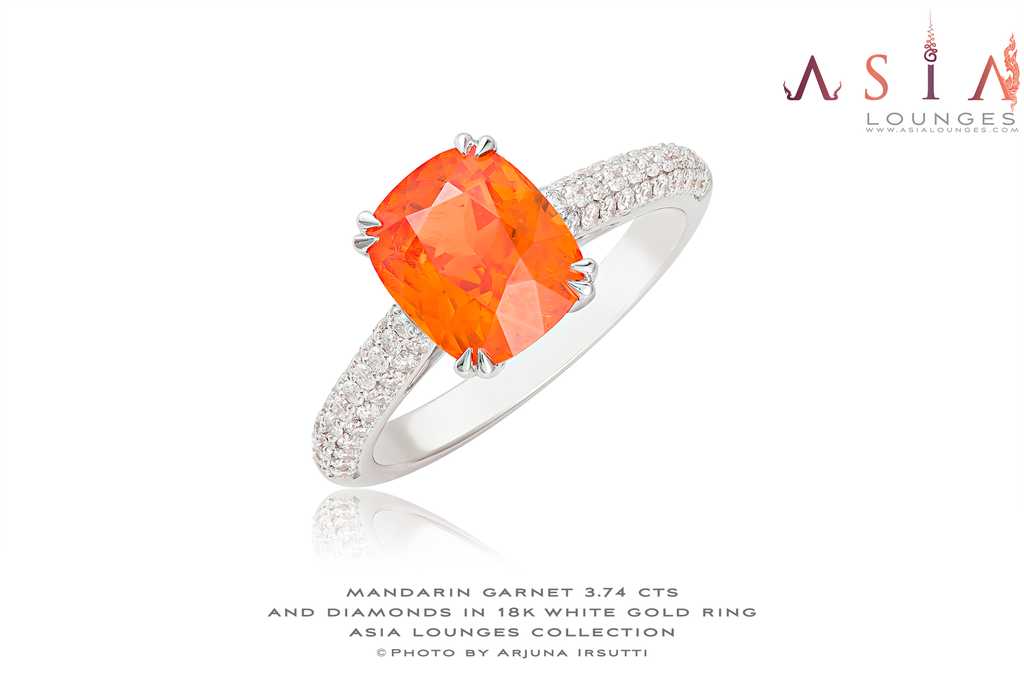 Stunning Tanzanian Mandarin Garnet Set in 18k White Gold and Diamonds Ring
Hey Loungers, 
Since the birth of Times, Mankind has always dreamed of harnessing the power of the Sun to hold it in its hand! 
Thanks to our jewellery team, a lucky lady will be able to do just that! This delicious Tanzanian Mandarin garnet is so vividly orange that it reminisces of the colour of our star, the Sun!
Take a look at the video of this superb gem and contact us to have your dream piece of jewellery made!
See you in the Lounges,
---
---
More from this collection