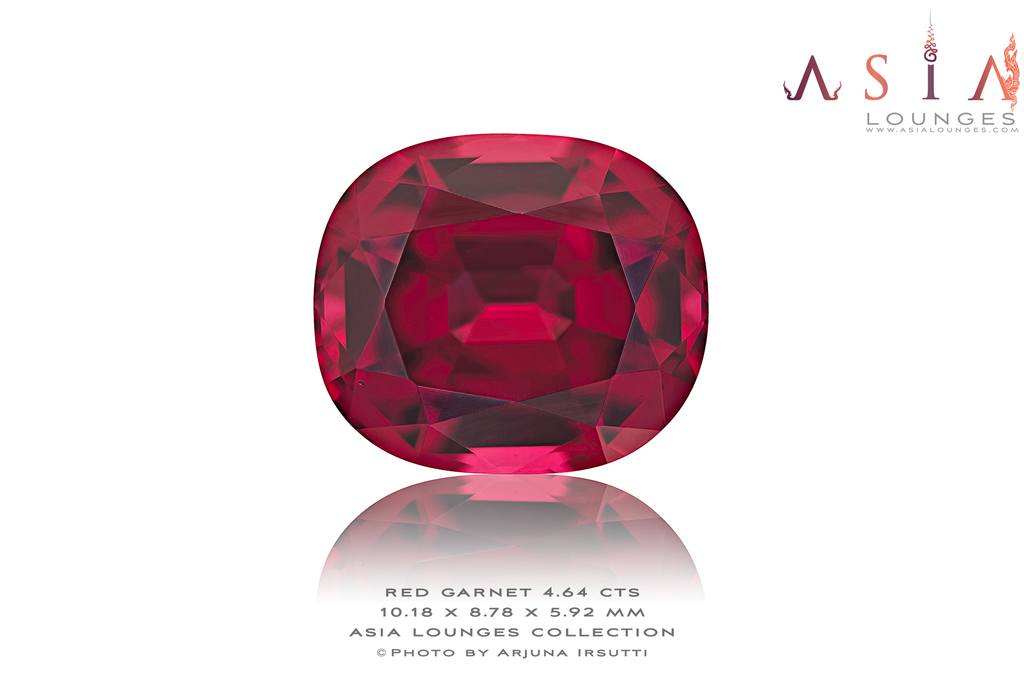 Sweet Red Tanzanian Garnet 4.64 cts
Hey Loungers,
Here is another lovely Tanzanian garnet that our buddy Justin k Prim, the Wizard Gem Cutter, has recut for us.
This lovely gem features a delicious play of colour going smoothly from red to magenta and we have no doubt that it will look gorgeous once mounted in 18k white or rose gold.
What do you think?
Interested?
Contact us now at simon@asialounges.com to discuss the mounting or press the purchase button if you wish to have some else work it out for you!
See you in the Lounges,
More information about this Garnet:
Measurements: 10.18 x 8.78 x 5.92 mm
Treatment: None
Origin: Tanzania
Color: Red
Crystal: Transparent
Cut: Cushion
Weight: 4.64 carats
Gem Lab Report: N/A
Photography by: Arjuna Irsutti
---
---
More from this collection