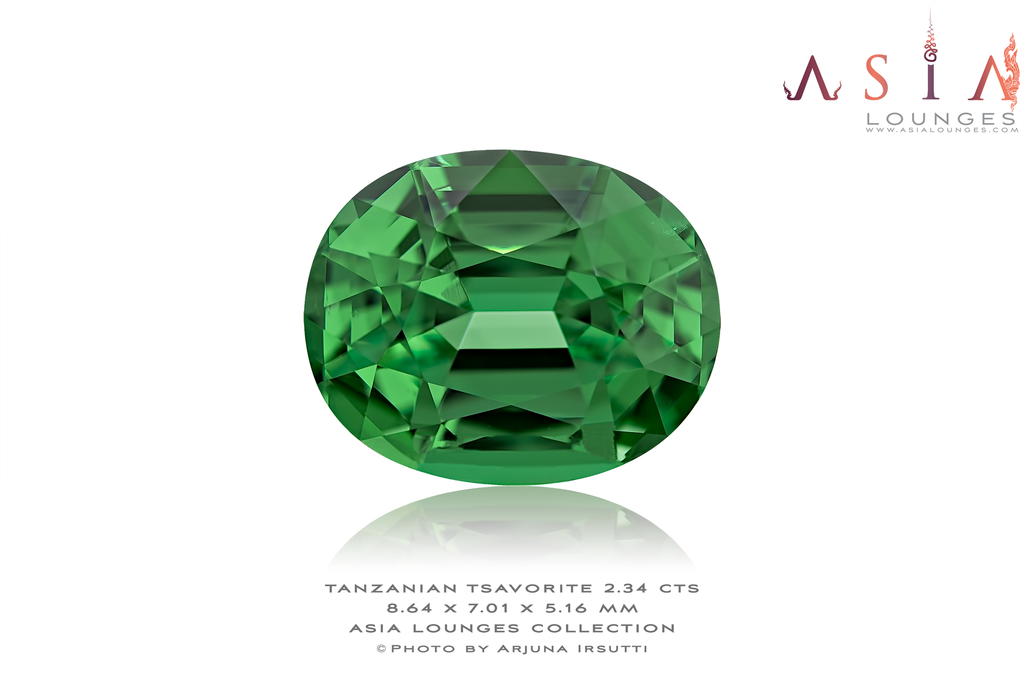 Tanzanian Tsavorite Garnet 2.34 cts
Hey Loungers, 
This superb gem will no doubt become the master piece of any green addict! The sweetness of tone of this gem is both refreshing and energizing. 
I am sure that you will either enjoy gazing at this gem as a ring or mounted as a pendant to be looked upon!
Contact us now to decide which design you'd rather have us develop for you.
More information about this Tsavorite Garnet:
Measurements: 8.64 x 7.01 x 5.16 mm
Treatment: None
Origin: Tanzania
Color: Green 
Crystal: Transparent / UV reactive
Cut: Oval
Weight: 2.34 carats
Gem Lab Report: N/A
Photography by: Arjuna Irsutti
---
---
More from this collection