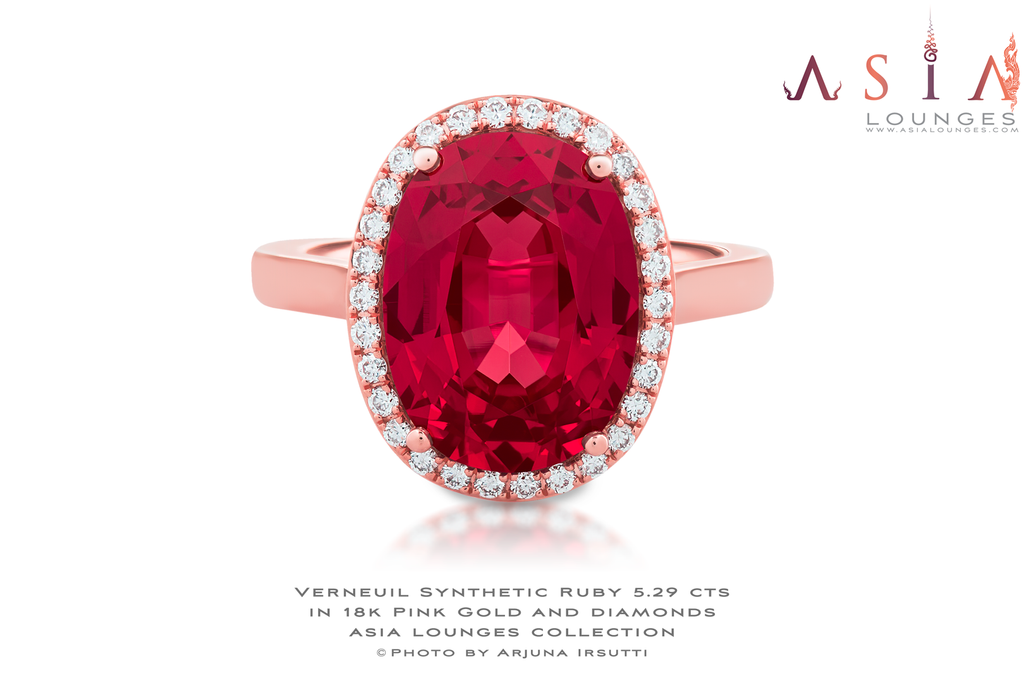 Verneuil Synthetic Ruby 5.29 cts in 18k Pink Gold and Diamonds Engagement Ring
Hey Loungers, 
While we advocate for the whole natural, we occasionally get asked to make a piece of jewellery with a synthetic stone. 
The story behind this ring is such an occasion. Originally, our client was looking for a natural untreated ruby and, eventually, our patron decided that he preferred a synthetic gem as he believed it to be more ethical. We hunted it down, recut the gem to perfection and here is the result!
What do you think of this story, and of this ring? What's your take on synthetic gems? 
If like the owner of this ring you'd like to have a piece of exclusive bespoke AsiaLounges jewellery contact us now at simon@asialounges.com or chat with us by selecting the chat window at the bottom right corner of your screen.
See you in the lounges,
---
---
More from this collection