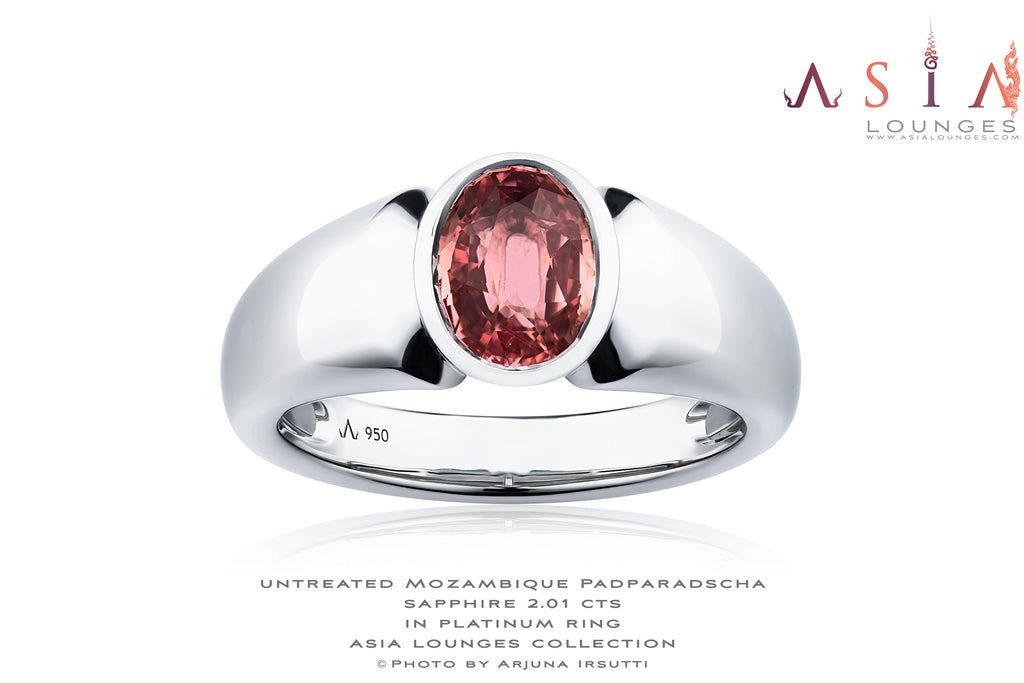 Mozambican Untreated 2.01 cts Padparadscha Sapphire in Platinum ring for him
Hey Loungers, 
We don't often often realize male rings but we sure are happy when it happens, as it is the case with this simple and elegant platinum ring. 
After a couple of months worth of gem hunt, we eventually stumbled upon this divine Mozambican untreated padparadscha sapphire which we knew would turn to be quite the crowd pleaser.
We sent pictures and videos of the piece under different lights to our patron and, almost instantly agreed on taking this gemstone as the center of the ring that was in the making.
Few weeks later, this gorgeous piece of bespoke jewellery would finally be ready to be delivered to our client in Switzerland!
What did you think of this story? Interested in getting your very own piece of bespoke AsiaLounges jewellery? Contact us now by mail at: simon@asialounges.com
See you in the Lounges,
---
---
More from this collection