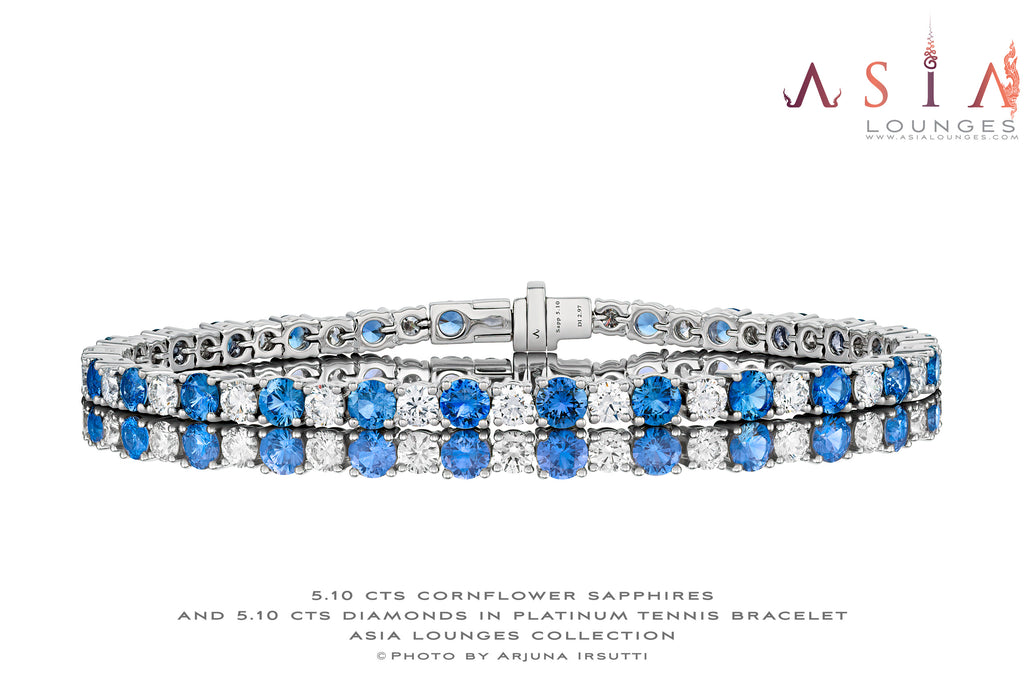 Sapphire and Diamonds In Platinum Engagement Bracelet
Hey Loungers,
When we first received the request to create a soft coloured blue sapphire and diamonds bracelet as an engagement token, we were surprised.
Then we were worried about finding the desired colour... After a few months of head scratching and a trip to Tucson later, we finally found the ideal gems!
This selection of sapphires proved to be the desired soft and sweet cornflower colour that the client desired!
We eventually mounted it in platinum in order to make it more durable and for it to require less maintenance throughout the years and we ended up with yet another Smile Bringer!
I wish you could have seen our client's smile when she opened the box! Mission accomplished!
Will it be your smile we'll see next? Contact us now to see what we can come up for your jewelry!
See you in the Lounges

---
---
More from this collection