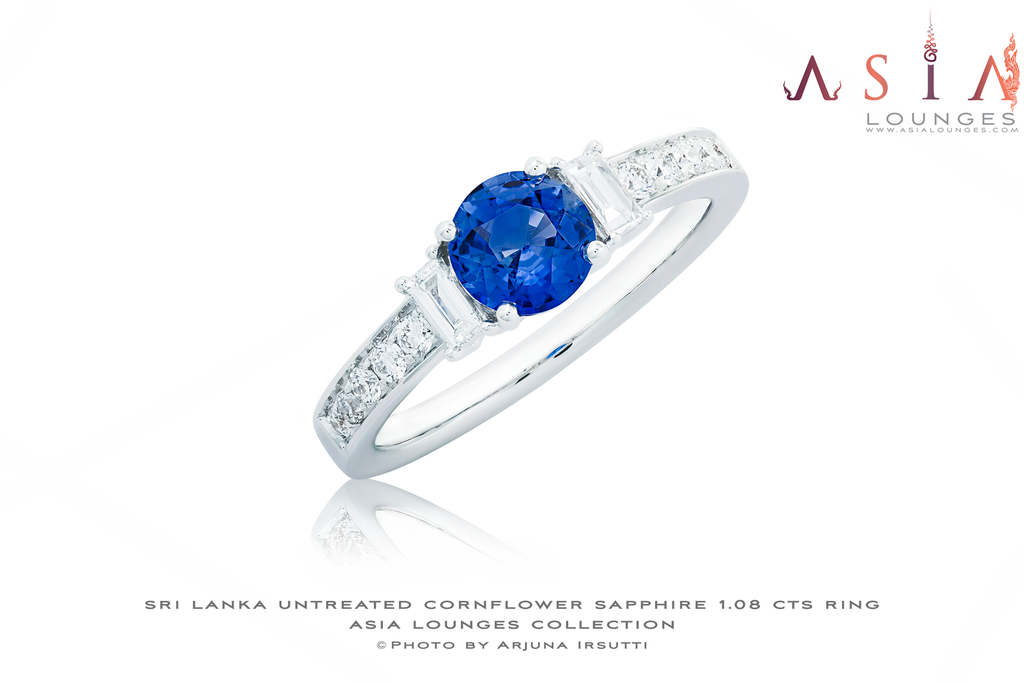 Cornflower Blue Sri Lankan Sapphire 1.08 cts in 18k White Gold and Diamonds Engagement Ring
Hey Loungers, 
As you already know, it is always our pride and joy to work on your next piece of AsiaLounges bespoke jewellery. It is, however, that much more special when we know we are working on a piece that has a special meaning for our clients. 
In this case, it is a stunning engagement ring that we have been working on with our clients from the gem up. 
The request started with nothing but a general budget and a set of three colours that our client wanted us to explore in order to allow him to ask the hand of his loved one!
Eventually, it is this gorgeous untreated cornflower blue Sri Lanka (Ceylon) Sapphire that took the lead and the rest was given by a series of draft designs as usual. 
We sent the stone to be tested by the Lotus Gemology team (See report here) in order to confirm that the stone was indeed untreated before sending it to be mounted in jewellery.
Five weeks later, we are delivering this stunning piece of bespoke jewellery to a smiling client whom will, hopefully, come to visit us again soon!
If you too want your story written in gold and diamonds, contact us now at: simon@asialounges.com 
See you in the Lounges,
---
---
More from this collection