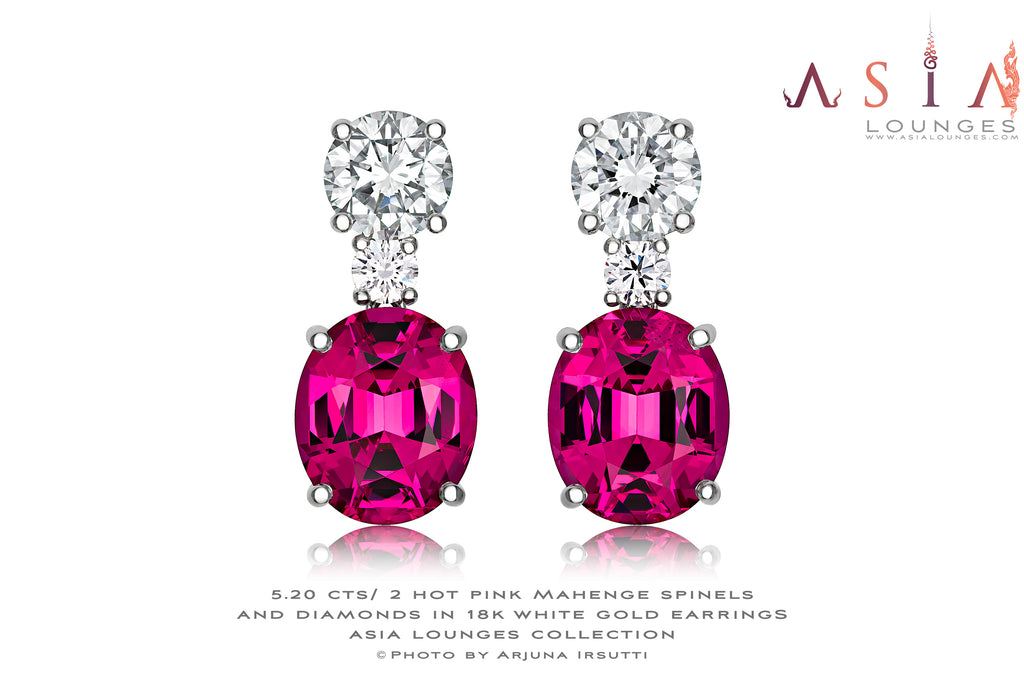 Hot Pink 5.20 cts / 2 Mahenge Spinels in 18k White Gold and Diamonds "Time Bender" Earrings
Hey Loungers,
It's always an honor working on your special pieces of jewelry and, when it involves working with some of our favorite spinels, it makes it extra fun somehow!
In this case, the main diamonds were part of an heirloom piece of jewellery and, designing something as, as our client would put it, "low key" as these discreet earrings to bring the diamonds back into the light of the world, felt very special indeed.
A special way to travel through time and a special way to bridge generations indeed!
That is why we have decided to call these the Time Bender, in order to honor the symbolism that they carry.
Will our next heirloom piece be destined to you ? Contact us now to discuss about it,
See you in the Lounges,
---
---
More from this collection