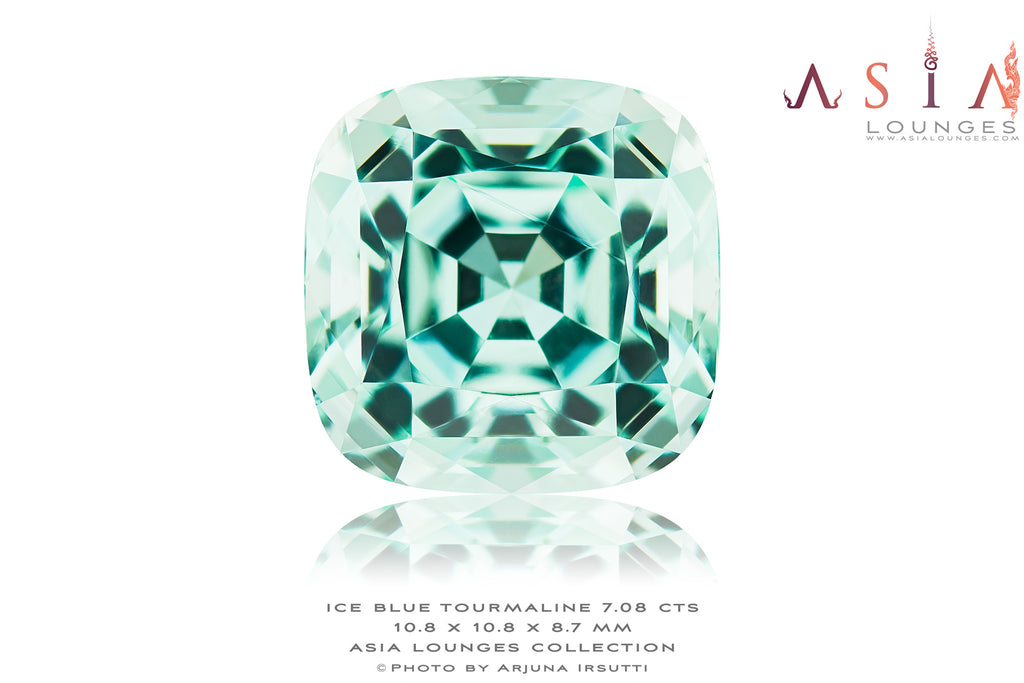 Chilling 7.08 cts Ice Blue Erongo Tourmaline
Hey Loungers, 
Have you ever fancied to have a icey blue waters on your fingers?
This delicious and refreshing ice blue Erongo, Namibia, Tourmaline is the perfect gem for those of us that wish to be different in an elegant way. 
We are looking forward to receiving your call on WhatsApp at +66895103019 to discuss the design options for this very special gem!
See you in the Lounges
More information about this Tourmaline:
Measurements: 10.8 x 10.8 x 8.7 mm
Treatment: None
Origin: Namibia
Color: Ice Blue
Crystal: Transparent
Cut: Cushion Shape
Weight: 7.08 carats
Gem Lab Report: N/A
Photography by: Arjuna Irsutti
---
---
More from this collection