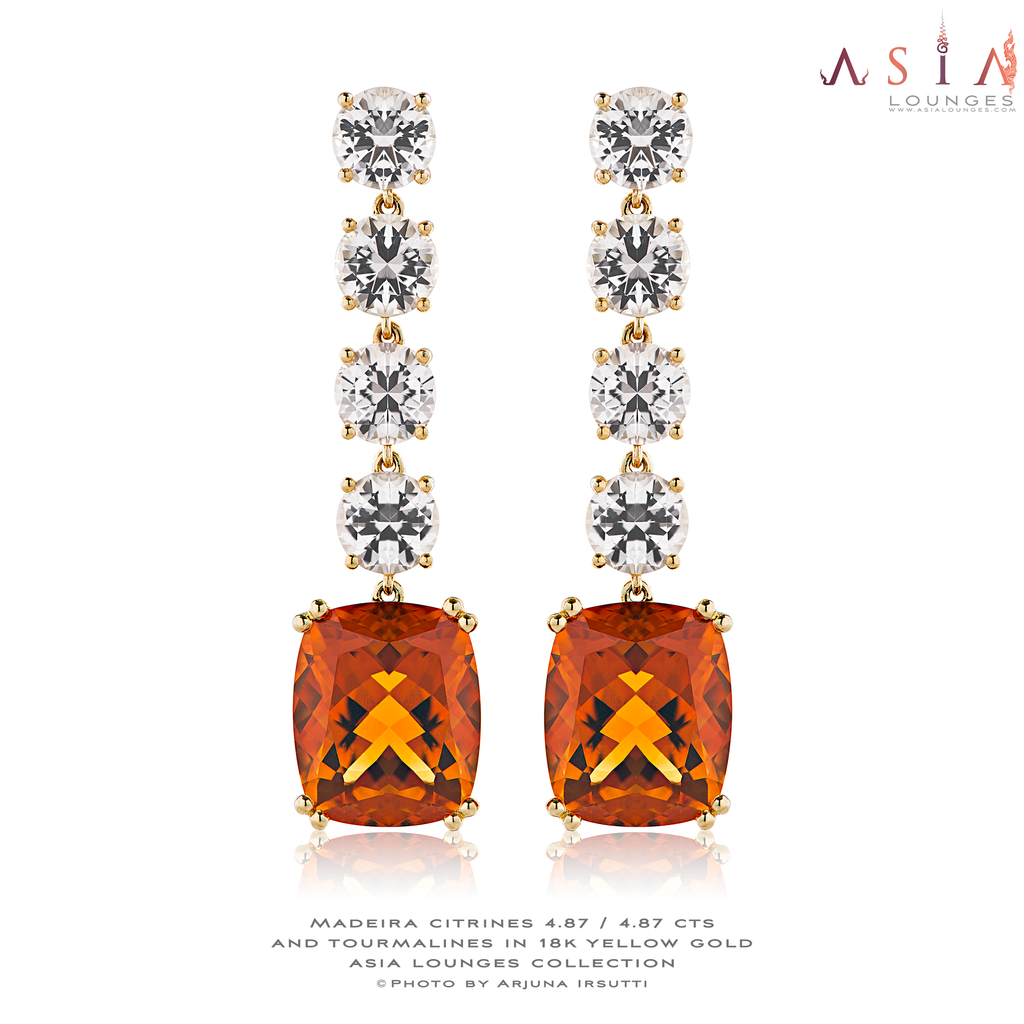 Light pink tourmalines and madeira citrines in 18k yellow gold earrings
Hey Loungers, 
When our Catalan friends in Barcelona asked us to create yet another striking pair of earrings for her Opera outfits we could not feel prouder!
Here is the result of our last collaboration together. Nice, no?
The light pink, nearing white, tourmalines, much like diamonds would, bring in an impressive amount of light while the rich cognac colour of the Madeira citrine act as a captivating focal point! 
If you too wish for a pair bespoke earrings or a unique piece of jewellery, feel free to contact us now at simon@asialounges.com
See you in the lounges, 
---
---
More from this collection