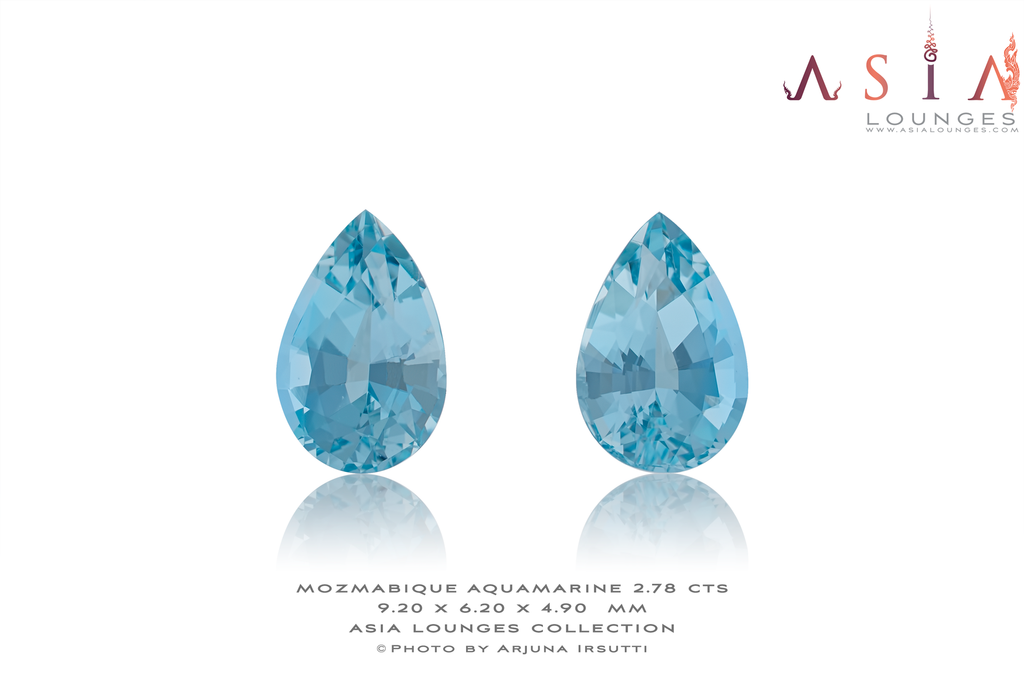 Mozambique Aquamarine Pair 2.78 cts
Hey Loungers, 
To most, aquamarine is a but a pale and relatively low cost gem. When AsiaLounges searches and proposes you Aquamarines, just like for the rest of our gems, we aim for the top and deliver only the best for you, our clients, would never settle for less!
Will indulge in the sweet and soothing lagoon color of these gems? 
More information about this Aquamarine Pair:
Measurements: 9.20 x 6.20 x 4.90 mm
Treatment: None
Origin: Mozambique
Color: Lagoon Blue
Crystal: Transparent
Cut: pear
Weight: 2.78 carats
Gem Lab Report: N/A
Photography by: Arjuna Irsutti
---
---
More from this collection