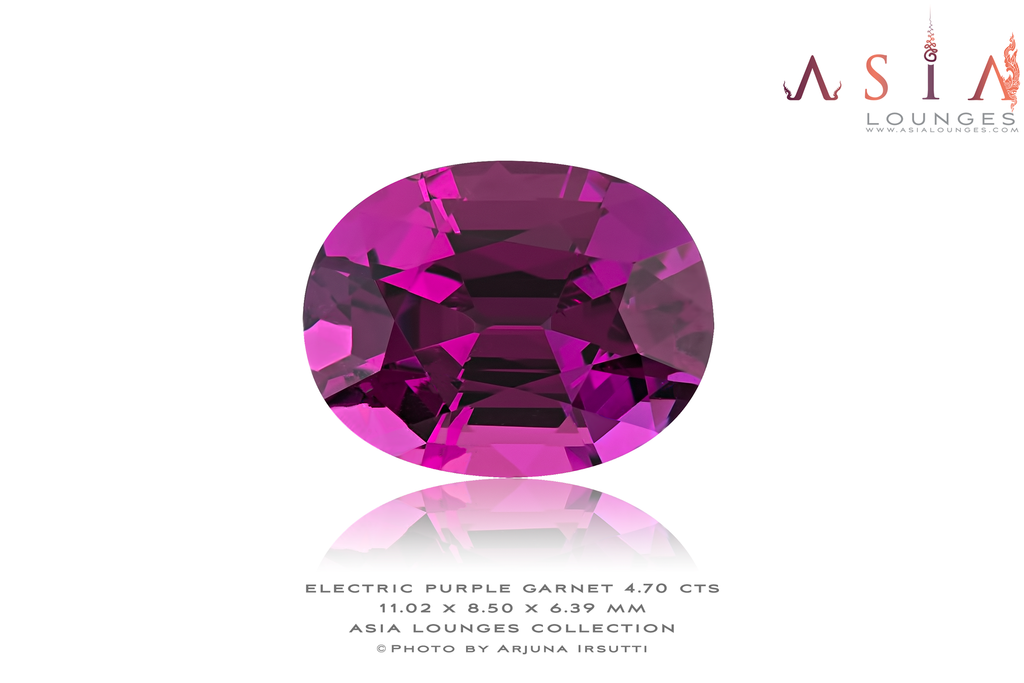 Mozambique Electric Purple Garnet 4.70 cts
Hey Loungers, 
By now I am convinced that you have heard of our immense love for the garnet family. We've been featuring quite a few purple grape garnets in these pages over the last two to three years and, few times have we been as wowed as we have been with this particular gem! 
The vibrant purple of this gem remains open regardless of the light level that it is exposed to which is extremely uncommon with this particular branch of the garnet family. 
This rare gem is truly a gem befitting a Queen and we would love to deliver this one of a kind stone in the mounting of your dreams. 
Contact us now for more info about this gem!
More information about this Purple Grape Garnet:
Measurements: 11.02 x 8.50 x 6.39 mm
Treatment: None
Origin: Mozambique
Color: Electric Purple / Royal Purple
Crystal: Transparent
Cut: Oval Modified / Step
Weight: 4.70 carats
Gem Lab Report: An AIGS Lab Report can be provided upon sales if requested
Photography by: Arjuna Irsutti
---
---
More from this collection