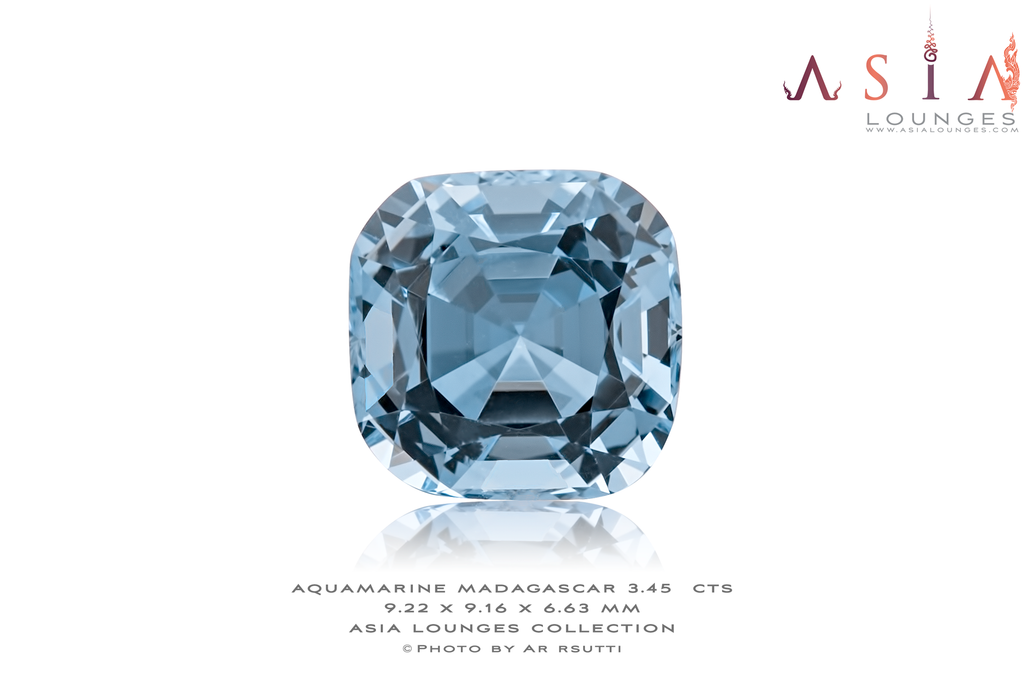 Neon Blue Natural Madagascar Aquamarine 3.45 cts
Hey Loungers, 
What do you think of this hypnotic blue natural aquamarine? She features the best of what Madagascar has to offer when it comes to gems! Purity of crystal, sweet and enchanting color and, but that's our little secret, a superb cut! 
Get yours before its too late!
More information about this Aquamarine:
Measurements: 9.22 x 9.16 x 6.63 mm
Treatment: None
Origin: Madagascar
Color: Blue 
Crystal: Transparent
Cut: Antique Cushion
Weight: 3.45 carats
Gem Lab Report: N/A
Photography by: Arjuna Irsutti
---
---
More from this collection