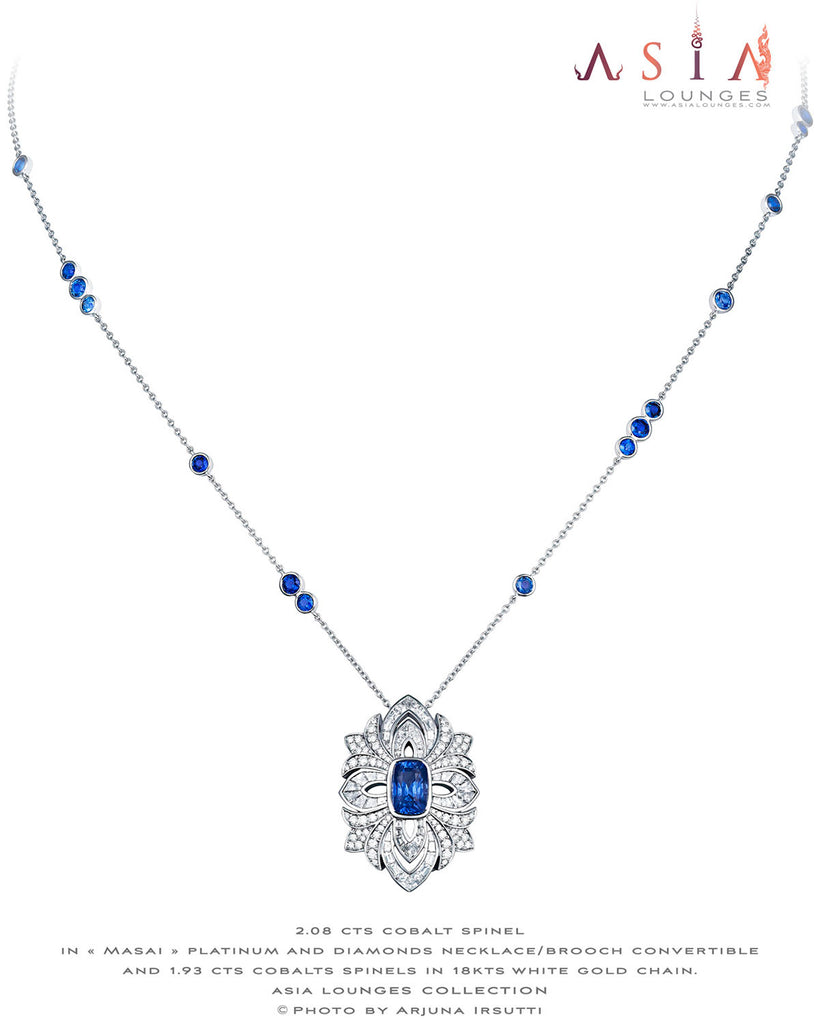 Stellar Tanzanian Cobalt Spinel in Platinum and Diamonds "Massai" Brooch / Necklace Convertible
Hey Loungers, 
Some of you might remember the first piece of the "Masai" Cobalt Spinel collection, if not, you can take a look at it by clicking on this link!
Upon releasing the first piece, our customer has decided that one was not enough and, since he has two daughters, that having a second piece made would be indeed necessary. 
While it may not have taken as long to figure out the design this time, we wanted to follow in the foot steps of the first original creation, finding the main gem along with the "little" ones on the necklace turned out to be more of a challenge indeed. 
Two years upon delivery the original piece we are finally able to unveil this new creation! 
What do you think about it? Curious? Interested? Contact us to know more 
---
---
More from this collection