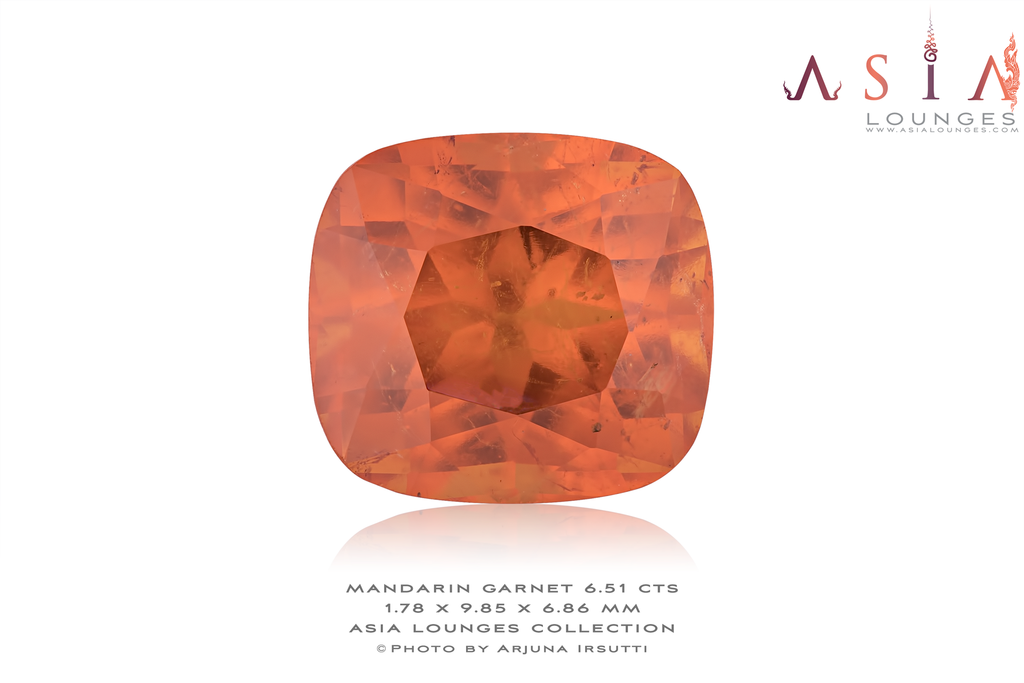 The "Sun Shard" Mandarin Garnet 6.51 cts
Hey Loungers, 
Fourth and last entry of this Mandarin garnet collection, this gem is possibly our favorite.
Albeit clear clarity issues, the velvety appearance and rich orange hue turned this gemstone into a one of a kind! Contact us to see her "burning" under the sun light and understand why it has been nicknamed "The Sun Shard".
More information about this Mandarin Garnet:
Measurements: 11.78 x 9.85 x 6.86 mm
Treatment: None
Origin: Nigeria or Namibia TBD
Color: Mandarin Orange 
Crystal: Transparent
Cut: Cushion
Weight: 6.51 carats
Gem Lab Report: N/A
Photography by: Arjuna Irsutti
---
---
More from this collection