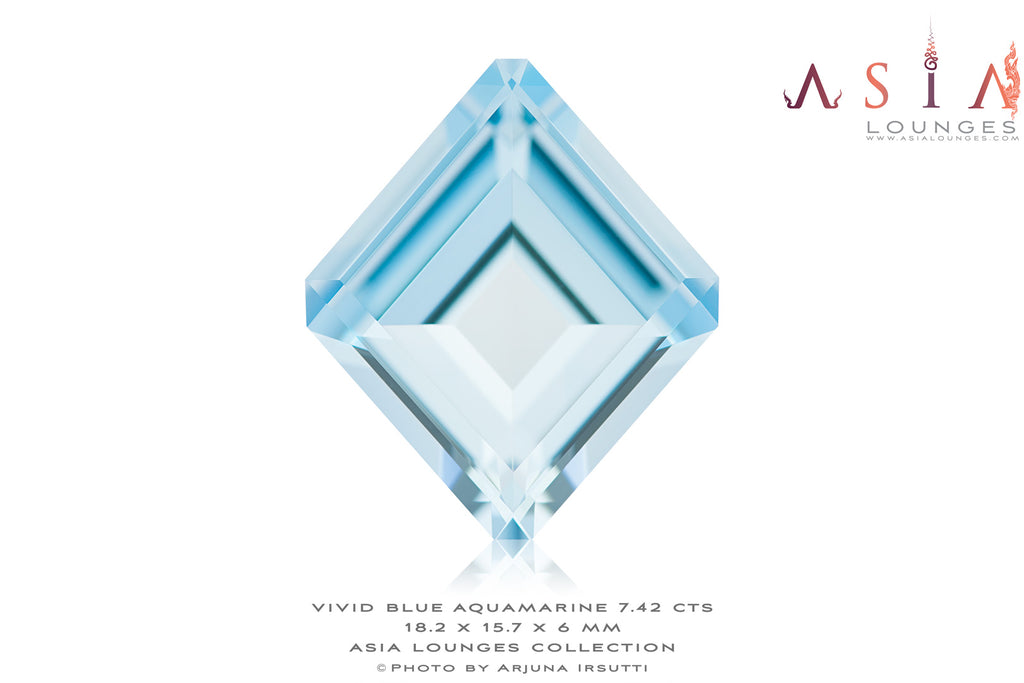 Vivid Blue Aquamarine in shield shape 7.42 cts
Hey Loungers, 
As you may know by now, we really enjoy playing with shield shapes aka Star Destroyer shapes on gem stones. 
While this lovely aquamarine from Madagascar is somewhat more of a rhombohedron shape than a pure "star destroyer shape, its colour, size and clarity clearly make for a fantastic piece of bespoke jewellery. 
We personally think that it would make for a stellar brooch or a stunning art déco ring, what do you think?
Want to know more? Contact us now by WhatsApp at +66895103019
See you in the Lounges,
More information about this Aquamarine:
Measurements: 18.2 x 15.7 x 6 mm
Treatment: None
Origin: Madagascar
Color: Vivid Blue
Crystal: Transparent
Cut: Rhombo "kite"
Weight: 7.42 carats
Gem Lab Report: N/A
Photography by: Arjuna Irsutti
---
---
More from this collection