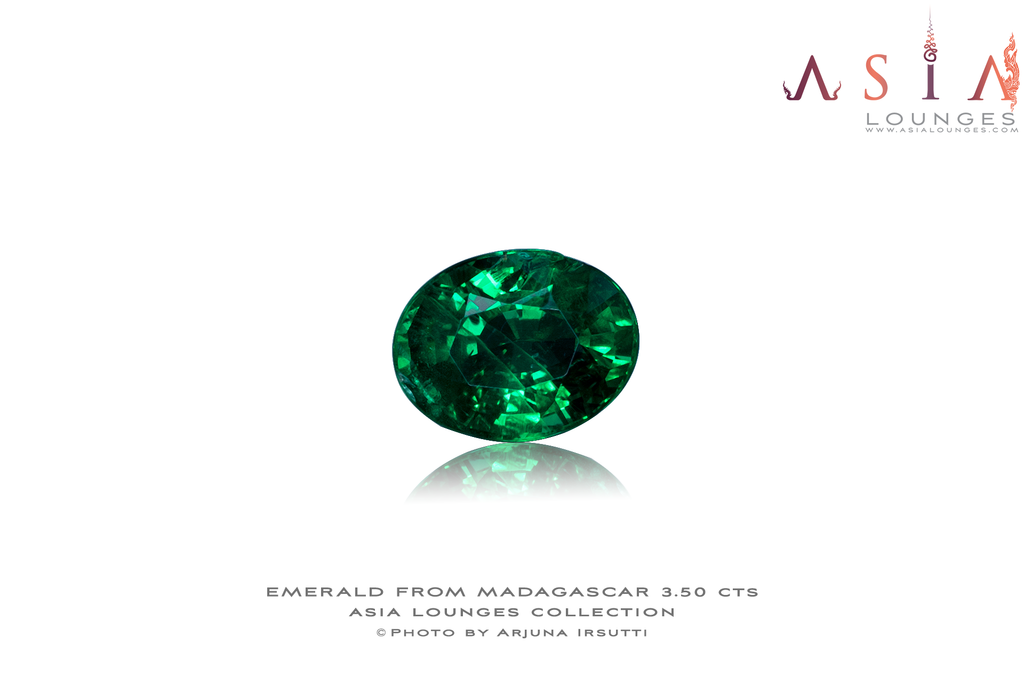 Madagascar No Oiled Vivid Green Emerald 3.50 cts
Hey Loungers, 
What do you think of this lovely 3.50 carats Oval Shaped Madagascar Vivid Green Emerald? 
This gem features a lovely vivid green color that is highly though after by gem professionals! An emerald of this clarity and color is a rare sight indeed!
More information about this Emerald:
Measurements: 11.10 x 8.60 x 6.23 mm
Treatment: None
Origin: Madagascar
Color: Vivid Green
Crystal: Transparent
Cut: Oval Shape
Weight: 3.50 carats
Gem Lab Report: AIGS Bangkok #GF16080053 dated 04/08/16
Photography by: Arjuna Irsutti
---
---
More from this collection