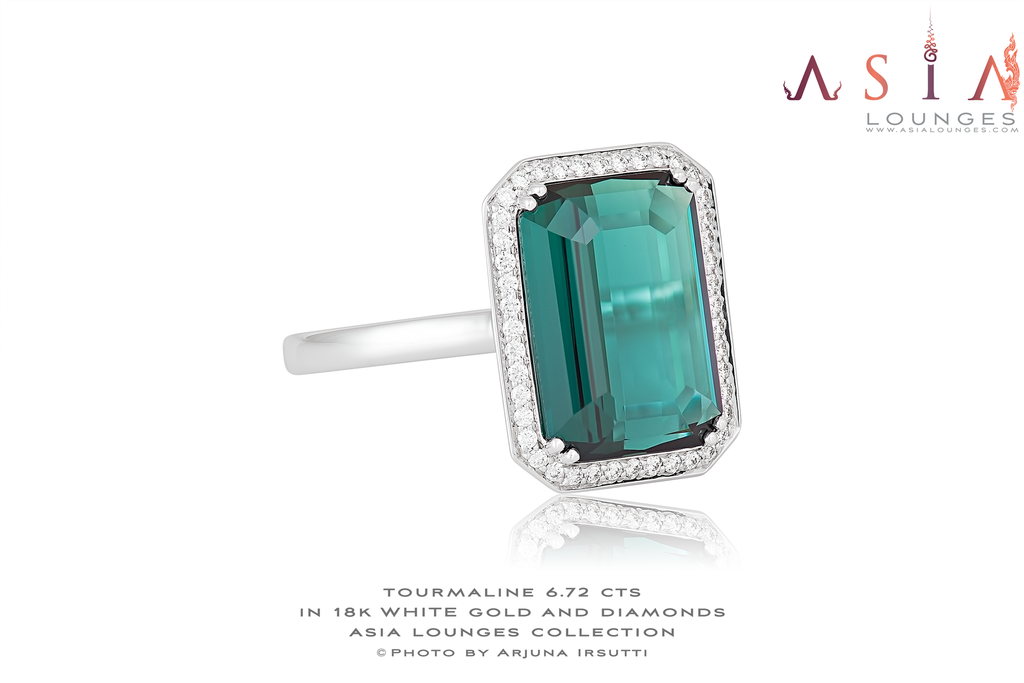 Elegant 6.72 cts Blueish-Green Tourmaline and Diamonds in 18k White Gold Knuckle Ring
Hey Loungers, 
This ring is possibly the most imposing ring we have made to date! This striking 6.72 carats blueish-green tourmaline beautifully adorns the knuckle of her owner Jen wherever she goes! 
For this particular item, we were tasked with: 
- Finding a gem with a strong character and,
_ Adorning it elegantly according to a design you may have already seen in our Tourmaline Lounge!
What do think, Mission Accomplished? Fancy getting your dream piece of jewellery made reality? Contact us now!
See you in the Lounges,
---
---
More from this collection