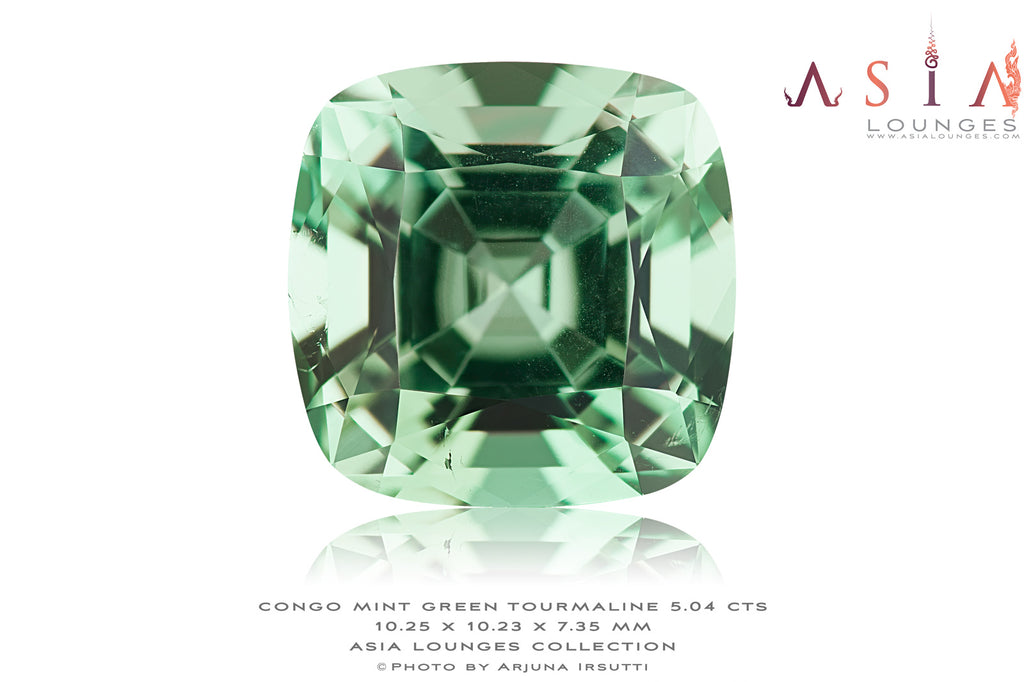 Mint Green Congo Tourmaline 5.04 cts
Hey Loungers,
Here's one of the latest entries in AsiaLounges' stock, this delicious mint green tourmaline. 
This gem is eye clean and features a very sharp crystal that'll play superbly in a ring or in a brooch. 
Interested? Want us to work on a bespoke design for you with this delicious gem? 
Contact us now through WhatsApp at : +66895103019
See you in the Lounges.
More information about this Tourmaline:
Measurements: 10.25 x 10.23 x 7.35 mm
Treatment: None
Origin: Congo
Color: Mint green  
Crystal: Transparent
Cut: Square Cushion
Weight: 5.04 carats
Gem Lab Report: N/A
Photography by: Arjuna Irsutti
---
---
More from this collection