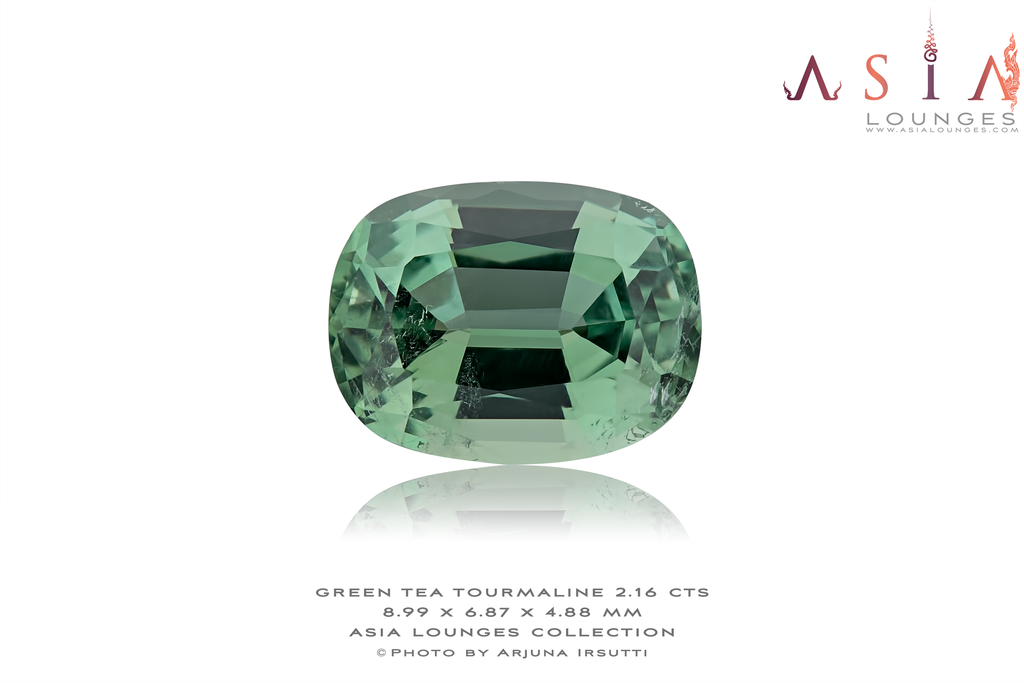 Nigerian Green Tea Tourmaline 2.16 cts
Hey Loungers, 
Feeling thirsty? Here's a refreshing green tea color tourmaline that will no doubt ease your thirst. 
Wait no more and dig in!
More information about this Tourmaline:
Measurements: 8.99 x 6.87 x 4.88 mm
Treatment: None
Origin: Nigeria
Color: Green "tea"
Crystal: Transparent
Cut: Cushion
Weight: 2.16 carats
Gem Lab Report: This gem will be submitted to AIGS for Gemological report to confirm the purchase.
Photography by: Arjuna Irsutti
---
---
More from this collection