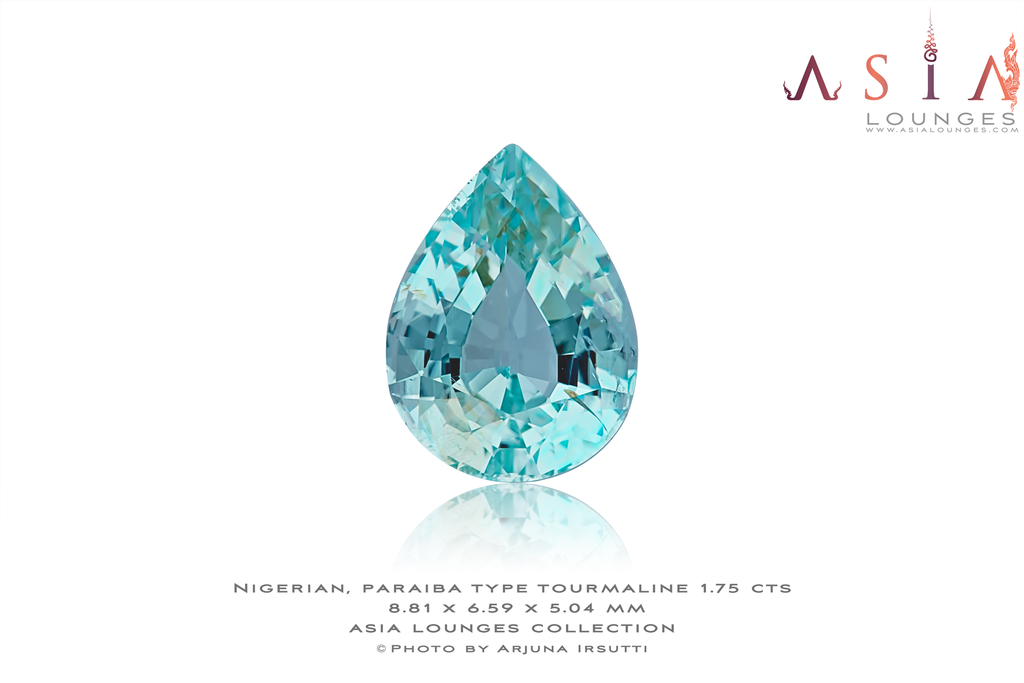 Nigerian Paraiba Type Tourmaline 1.75 cts
Hey Loungers,
For those among you that have been following us from the start, you may have heard already of the fast rising copper bearing "Paraiba" type Tourmaline. For the others, this type of prized gem comes from Brazil, Mozambique or Nigeria and is among the most sought after gems world wide. 
Today, AsiaLounges has the pleasure of introducing you to a pleasant Lagoon colored, tear shaped, eye candy from the famed family.
Hope you'll like it!
More information about this Paraiba Tourmaline:
Measurements: 8.81 x 6.59 x 5.04 mm
Treatment: Heated
Origin: Nigeria
Color: Pastel "lagoon" blue 
Crystal: Transparent
Cut: Pear
Weight: 1.75 carats
Gem Lab Report: AIGS Bangkok gemological report will be issued upon purchase
---
---
More from this collection