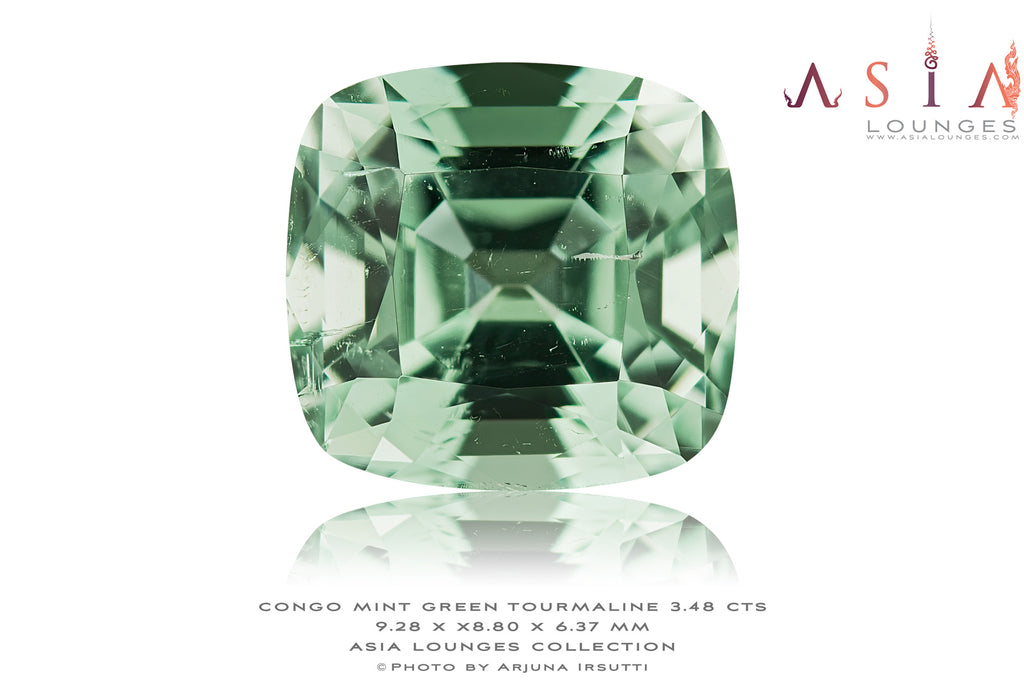 Minty Green Congo Tourmaline 3. 48 cts
Hey Loungers, 
Here is a rare bargain! This lovely minty or lime green (depending on the light) tourmaline is sure to make a delicious budget ring!
Contact us now on WhatsApp (+66895103019) to see how she looks without the Arji's sharp, loupe - like magnification!
See you in the Lounges.
More information about this Tourmaline:
Measurements: 9.28 x 8.80 x 6.37 mm
Treatment: None
Origin: Congo
Color: Minty / lime green  
Crystal: Transparent / minor eye visible inclusions
Cut: Cushion
Weight: 3.48 carats
Gem Lab Report: N/A
Photography by: Arjuna Irsutti
---
---
More from this collection