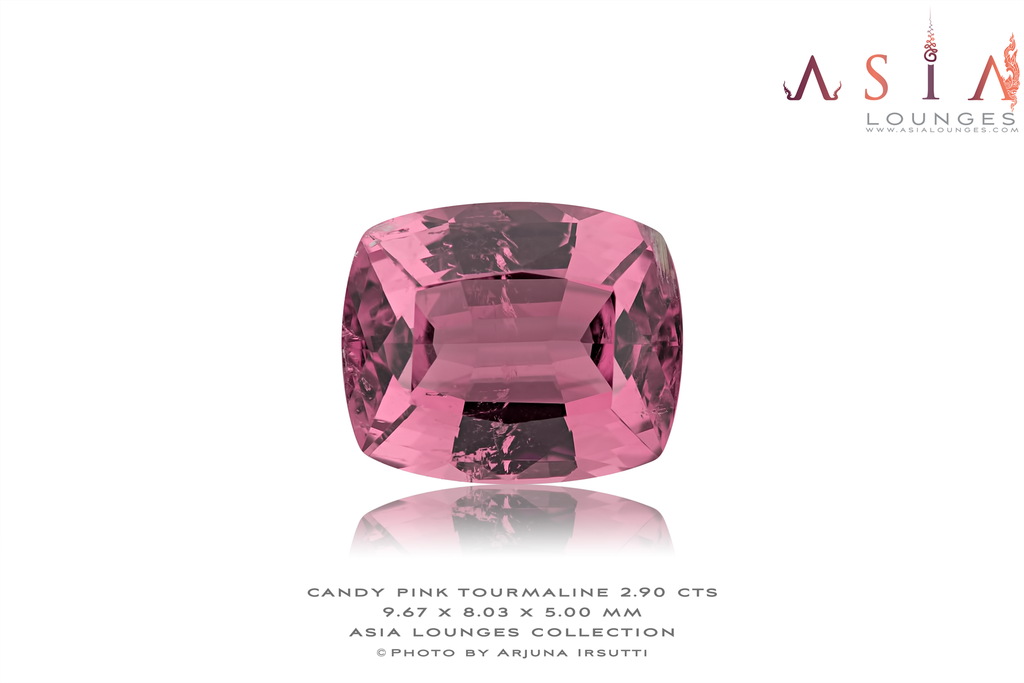 Nigerian "Candy" Pink Tourmaline 2.9 cts
Hey Loungers, 
The holiday season is coming, candies are raining in along other Christmas treats and we present you with yet another kind of sweet! This lovely "Candy" pink tourmaline will make for an elegant pinky ring! 
Ready to eat?
More information about this Tourmaline:
Measurements: 9.67 x 8.03 x 5.00 mm
Treatment: None
Origin: Nigeria
Color: "Candy" Pink
Crystal: Transparent
Cut: Antique Cushion
Weight: 2.90 carats
Gem Lab Report: This gem will be submitted to AIGS for Gemological report to confirm the purchase.
Photography by: Arjuna Irsutti
---
---
More from this collection