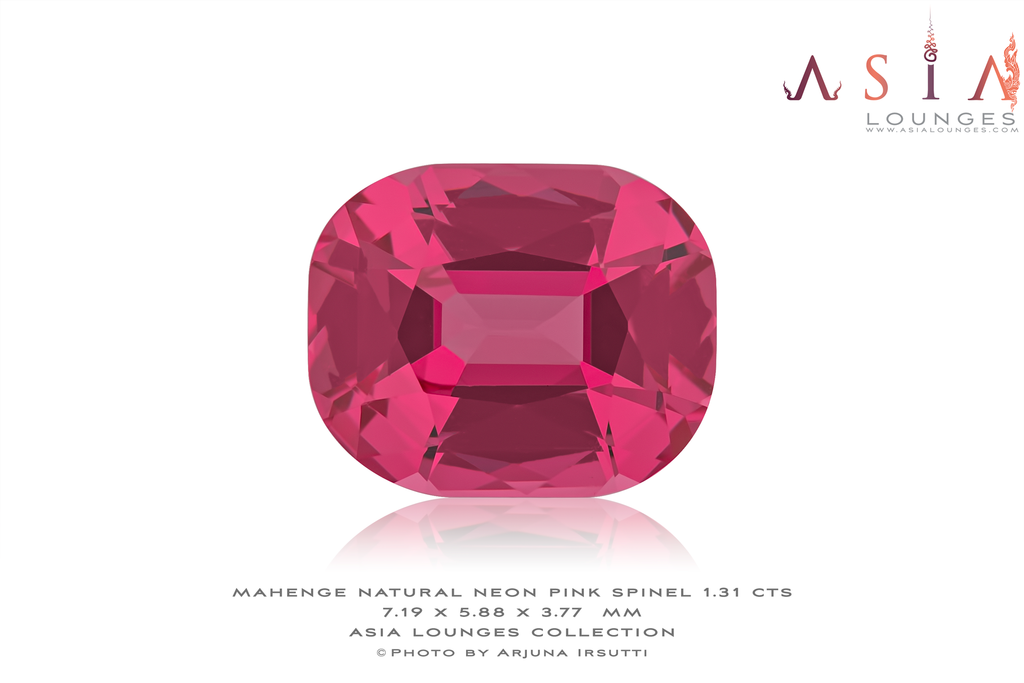 Tanzanian, Mahenge, Natural Vivid Neon Pink Spinel 1.31 cts
Hey Loungers, 
Few colors attract the eye as much as neon colors. Out of them all thought, one in particular tends to ignite passions: neon pink. 
Today we propose you this succulent Tanzanian spinel that would work as a fantastic center stone for a charming and cute ring! Imagine this lovely gem bordered by a halo of diamonds on either 18k pink gold or platinum. 
Will it be yours?
More information about this Spinel:
Measurements: 7.19 x 5.88 x 3.77 mm
Treatment: None
Origin: Tanzania
Color: Vivid "Neon" Pink
Crystal: Transparent 
Cut: Antique Cushion
Weight: 1.31 carats
Gem Lab Report: Lotus Gemology
Photography by: Arjuna Irsutti
---
---
More from this collection